07:16
Tesco has apologised after its grocery website was overwhelmed with shoppers trying to book delivery slots for Christmas.
Customers complained they had been forced to join an online queue for hours after it opened bookings for Christmas week for shoppers signed up to Tesco's Delivery Pass subscription service.
The retailer said it had also paused sign-ups to the Delivery Pass service "to help support our existing and vulnerable customers because of the high demand for online slots."
Messages on Tesco's official Twitter account told shoppers the website had suffered from a "technical issue" which it was trying to fix.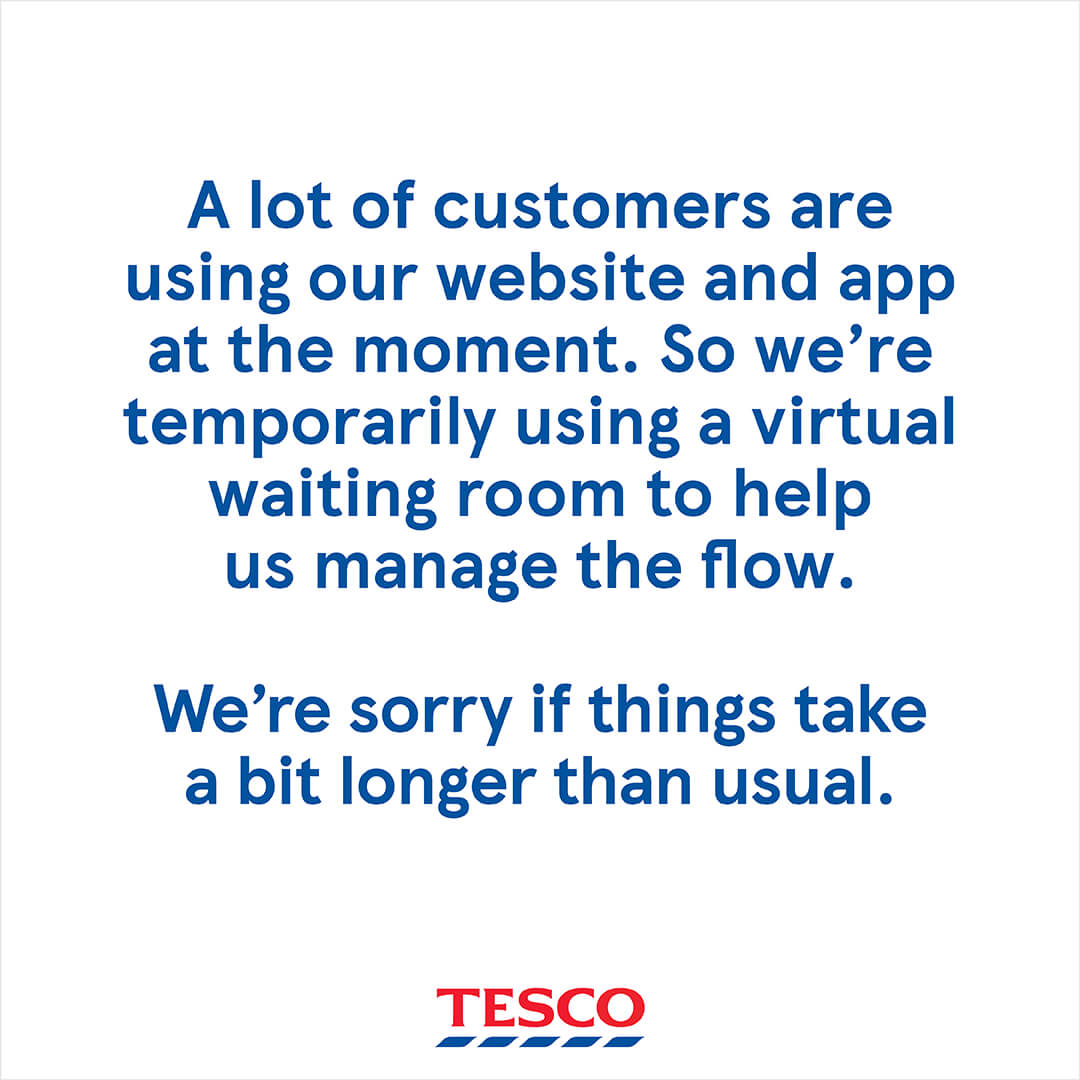 "We're sorry if things take a bit longer than usual," Tesco said. "We're experiencing a huge volume of customers who are trying to book a slot at the moment," it said.
06:06
FCA proposes public censure of 'reckless' Carillion executives
Updated

05:03
Eurozone GDP revised down slightly to 12.6% for Q3
03:48
If you're looking for some escape from the doom and gloom of the markets, my colleague Sarah Butler has the inside tale on John Lewis' new Christmas advert (yep, it's that time of year already).
Over the past decade the retailer's festive ad has become a big annual TV moment that kicks off the Christmas shopping season.
Its campaigns – from the Hare and the Bear in 2013 to Monty the Penguin in 2014 and last year's Excitable Edgar the dinosaur – have specialised in heart-warming tales of cute characters to part shoppers from their cash in the department store. And they have been viewed millions of times online.
But 2020 has been a different year. So different, according to the retailer, that they even toyed with abandoning a Christmas campaign altogether.
Instead it has come up with a pandemic theme of kindness and giving to charity, rather than giving presents, but still with appealing animals, children and snowmen.
The two-minute ad, which will be aired online from Friday morning and then debut on TV during ITV's The Voice on Saturday, is being used to promote a Give a Little Love charity campaign. It aims to raise £5m over Christmas to help 100,000 families through food redistribution charity FareShare and Home-Start and other charities chosen locally by stores.
02:45
Introduction: Stocks fall as vaccine excitement wanes
Updated